Look for the

items we've just added!!

Welcome to the White Bear Fantasies Homepage/Catalog. We are so happy to have you grace our website with your presence and hope that you will be able to find the chainmail, jewelry or digital art you have been looking for.
Click on Gallery in the menu to see samples of my work.




What a year we just had. Due to the pandemic we missed 7 shows and the Alabama Renaissance Faire. We participated in a couple virtual art shows. I am happy to be participating in the first art show of the year was Chattacon. Chattacon 2020 was the last in person convention we attended that I displayed my art. Let us all stay safe and mask up so we can meet in person soon!! This weekend is Libertycon Virtual.



Current Show
The next show is the Libertycon 2021. This show has gone virtual due to Covid 19.

Please take a look at my Libertycon 2021 Art Show Gallery pieces for sale.



Our Mission
Our goal at White Bear Fantasies is to provide quality merchandise at affordable prices. If you can't find what you're looking for in our catalog, let us know. We'll be happy to try and make it, or direct you to another supplier. Although we prefer having your business, your needs are more important to us.




Click here for some comments from some of our customers.

Contact Information
White Bear Fantasies
Postal address

778 Carter Grove Road, Toney, AL 35773-0422

Electronic mail

General Information, Sales or Customer Support: sales@whitebearfantasies.com
Webmaster: sales@whitebearfantasies.com

Return to Main Page * What's New with White Bear Fantasies * Products Page * Digital Art Page * Artist Bio Page * Contents Page
Leave Feedback * Gallery Page * Shipping & Warranty Policies

---

Send mail to sales@whitebearfantasies.com with questions or comments about this web site.
Copyright © 2006-2021 White Bear Fantasies
Last modified: June 26, 2021
---
SPECIALS THIS WEEK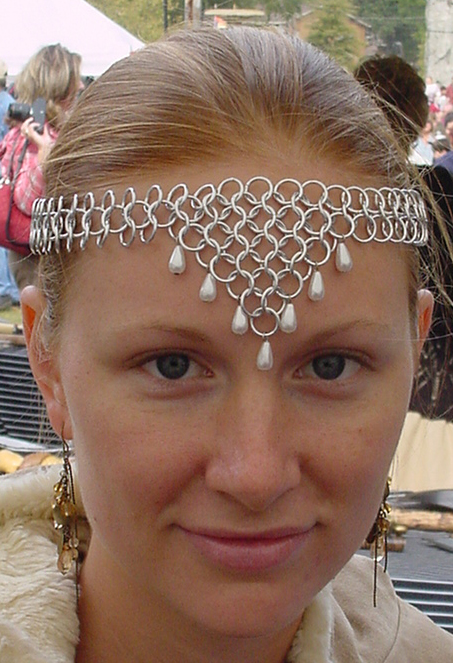 Pearl Elaine
$13.00
$11.00


Just Added
Draped Juliet

Beaded Elaine
with Chains

Three Peak
Pearl Elaine