I have posted a number of pictures here to give you an idea of the creation we make. Thanks for visiting and we hope you will return soon to see our new pages.

BRYAN JONES
---
You can click on all pictures to see a larger version.
Here is my tent setup at the Ravenhearst Medieval Faire in Lexington, Kentucky.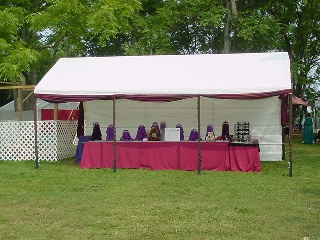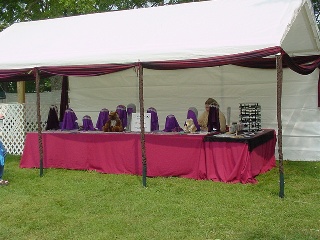 Here's me in my old tent at the Alabama Renaissance Faire a few years ago.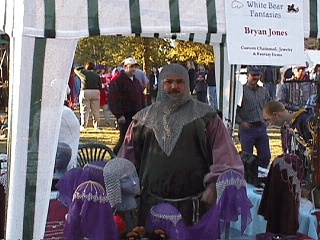 The Alabama Renaissance Faire will be held October 27 & 28, 2007. This will be our 10th year at this faire.

---
These crown type headdress are called Elaines. I have a number of different varieties.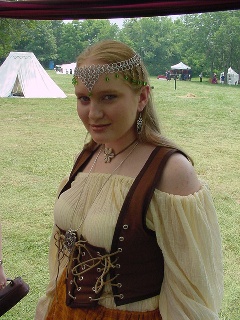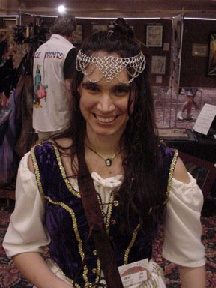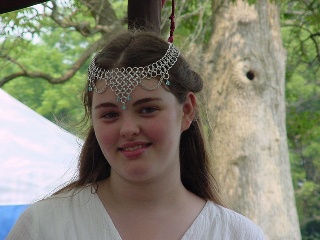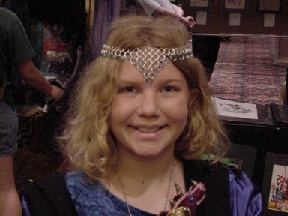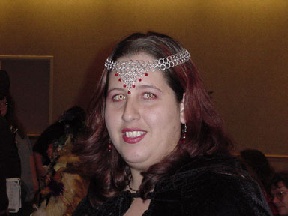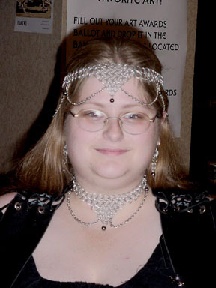 Here's is a sweet little elf.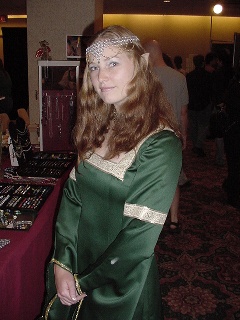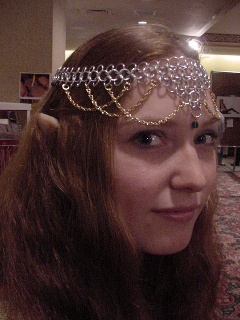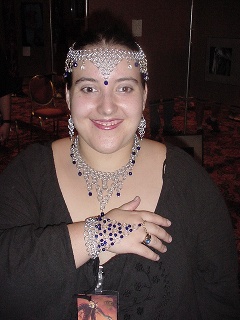 Here is a couple of front and back shots of the Draped Juliet.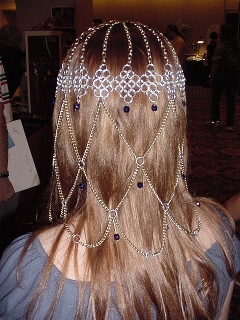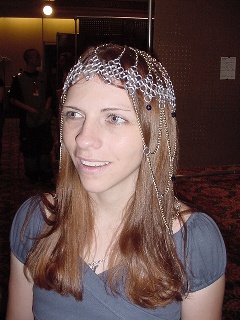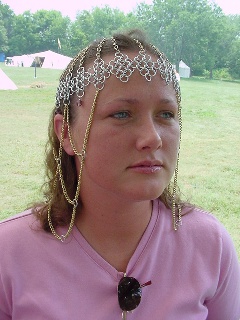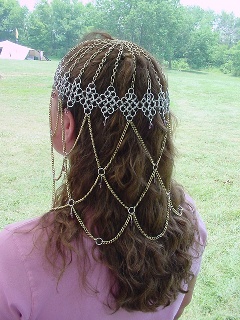 I call this headdress The Guenevere or the Spider Web.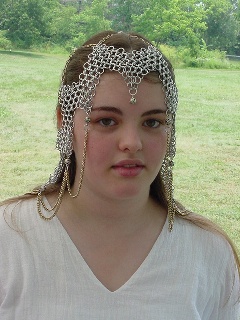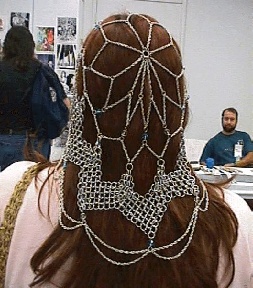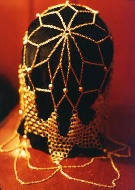 I also do coifs, mantles and other items.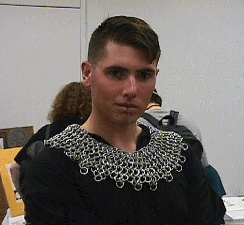 ---
Other items we create are handflowers, Juliet type caps, necklaces, bracelets, anklets, and earrings.
You can reach me at:
White Bear Fantasies
778 Carter Grove Road
Toney, AL 35773
256-828-1888
whbear@bellsouth.net
©2002-2007 White Bear Fantasies
Last modifies on: May 6, 2007

---